Come all ye feminists! Jasmin Atkins shares ten gift ideas for the special people in your life who deserve more than socks. 
Are you a feminist who celebrates Christmas? If so, you've come to the right place to find gifts to request for yourself or gift to your girl gang over the holiday season.
Sadly, it's probably not within Santa's power to bring an end to the patriarchy once and for all, but these gifts might help you to make a feminist statement with your outfit or simply feel slightly better as this train wreck of a year draws to a close.
Books
Christmas is a great time to curl up with a book by the fire, so get your hands on some feminist classics: bell hooks's Ain't I a Woman? and Audre Lorde's Sister Outsider are both solid choices. Plus, so many great books by and about women came out this year! Top of my Christmas list are Zadie Smith's Swing Time and Margaret Atwood's Hag-Seed. Cosy up with a blanket and a cup of tea and prepare for the revolution.
Feminist Christmas Jumpers (they're a thing)
Give the festivities a feminist twist by insisting on wearing a seasonally-appropriate snugly jumper emblazoned with the words 'All I Want For Christmas is the DESTRUCTION OF THE PATRIARCHY'. Maybe it'll convince your relatives to take up the fight for gender equality. At the very least it should help divert conversation away from what you're planning to do after your degree.
Clothes and jewellery to broadcast your feminism to the world
Perhaps feminist Christmas jumpers are too niche for your liking? Not to worry – the feminist sartorial possibilities are endless. Sometimes you just need a shirt or necklace that will remind people that you are not down with misogyny and that will also make you look cute.
    4. Feminist home decor
I feel like I would be so much more productive if I had a baby pink hand-stitched embroidery of the words 'bitches get stuff done' hanging on my wall. Maybe you feel the same way.
Lush bath bombs
Baths are a great form of self-care. Plus you get to support a company that is 100% cruelty free and which taxes all their air travel to raise money for climate change and transport campaign groups. This is clearly a win-win situation.
Menstrual pads and cups from No More Taboo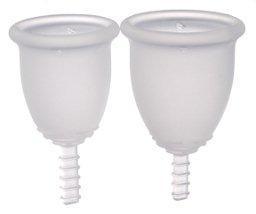 This is a fairly out-there Christmas gift idea, but it's a great way to save money (and the environment!) if you menstruate. If that doesn't appeal, you can buy a 'Period Poverty Package' for £10 which will provide someone living in poverty with tea, soap, and sanitary products and fund training for homelessness organisations on supporting people with their period. This organisation is doing some great work, and they even hosted a period party last May (I went and it was a highlight of my year).
Alcohol
Maybe you just need lots of wine to help you get through that conversation with your relative who claims that 'feminists should call themselves humanists if they want to be taken seriously' or when someone brings up your armpit hair over the dinner table (been there).
A magazine subscription
The Christmas gift that keeps giving all year long, a subscription to Mslexia provides you with info on women's writing every three months. Another option is The Gentlewoman, which 'celebrates modern women of style and purpose'. I think we can all get behind that.
Music to drown out the incessant noise of the patriarchy
This was a great year for music (though not much else). My top album of 2016 would have to be Mitski's Puberty 2 which you should totally check out. But whether it's Frank Ocean, Christine and the Queens, or Beyoncé, just make sure that whenever someone starts playing 'Baby It's Cold Outside' you blast those tunes through your speakers and drown it out.
Because sometimes the world just gets too much and you need to be able to nap in public.
Regardless of how you plan to spend the winter break, I hope you all get the chance to spend quality time with your loved ones and look after your mental health as best you can. Happy holidays!
Collage by Joy Molan